Join the first National Platform for Home Chefs today!
Just download the app and start right away.
Offer tailor made services right from your home,
No commissions charged ever!
Become the
Master-chef
of your own neighbourhood
Are you passionate about food? Have you thought of turning your creativity into career? Here's an opportunity to whip out your culinary skills!
Join The Yummy Idea, and register as The Yummy Idea Chef – we'll provide a platform to expand your horizon and build your own personal brand as a chef right from your home. The Yummy Idea makes it simple to start selling your food, enhance your existing recipes, and connect with people in your neighborhood. We bring together the best home chefs under one tantalizing umbrella to do what they love- cooking! While we'll ensure that it reaches the connoisseurs of food.
0% commission on all your orders
0% commission on all your orders with no hidden fees
Get known
Get known in the nearby areas by showcasing your profile
Work as per convinience
Cook according to your own schedule, set your own prices & take orders online
Know Your Customer
Get in direct touch with your customers
Advertise with food feed
Post on the food feed and tell your foodies what's cooking
Manage Your Earnings
Analyze your sales and earnings week on week and month on month
Pre-Ordering
Take preorders for future dates and plan your schedule
Customized Orders
Do customized orders with Create New Order and set prices according to client requirements and efforts
Same Profile for Ordering
Can also become a foodie and order from other chefs & see what's cooking on the food feed
Easy Management
Manage your orders and account conveniently
Are you a
Foodie
If you want to have healthy and fresh options, craving ghar ka khana, we provide you on demand food prepared freshly from the home run kitchens of our home chefs in our neighborhood. House parties, catering for house parties or customized birthday cakes and deserts, we have got you covered. Foodies download The Yummy Idea app and register as a foodie to order!
Easy Search Option
Search by dish or chef near your location
Wanna Eat now or book for later
Order for the same day or pre-book orders for future dates with your favorite chefs
Contact the Chef
Call chefs directly to better explain your requirements
Get What you Desire
Wish your own dish for customized orders with your favorite home chef
Easy Browsing
Browse or categories such as traditional, bakery, yummy food & combos
Customized Orders
Customize your order with Wish Your Own Dish feature
Get to know the chef
View nearest chefs on map to know chefs in your vicinity
Food Feeds from the near by chefs
Go through the food feed to get your taste buds drooling
TESTIMONIAL
Hear from The Industry experts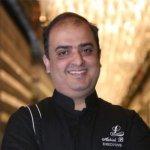 Corporate world is very different from home world. The way they process food in their own style, the learning from their ancestors is very special and unique. The Yummy Idea is a platform which cater out the challenges of Home chefs and most importantly the visibility in their neighborhood is key which The Yummy Idea brings on the table. They are giving an opportunity to various home chefs to fly and this platform will give them wings !
Chef Ashish Bhasin
Home Chef Industry Pioneer & Executive Chef Leela Ambience Gurugram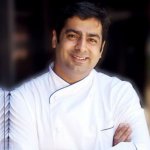 I must complement the curators of this beautiful platform. This is a great platform which helps nurturing the talent of cooking. For non-professional cooks, the future is bright and you would learn so much. Keep learning and keep cooking...
Chef Gautam Chaudhry
Founder, MD Demiurgic Hospitality Pvt. Ltd.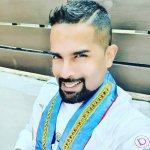 The Yummy Idea is an exclusive portal, of home cooking adventures by talented home-cooks. This self-empowering virtual platform will present the diversity and authenticity of food experiences; with professional chefs mentoring those united by their common love - Food, while also facilitating social and economic opportunities.
Chef Jerson Fernandes
Executive Chef, Novotel Goa Dona Sylvia Resort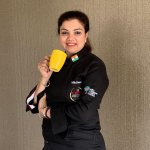 Cooking is now not only the task for women to cook for their families but also a medium of earning livelihood for both men and women. In this case, The Yummy Idea is the best platform to showcase the Culinary skills and also, an amazing way to promote the food related business. It also helps to polish your existing skills. I would highly recommend it and would ask you to get in contact with the team of The Yummy Idea to discover the new world. It also has an application where you can establish your own business & reach thousands of people.
Chef Nellu Kaura
Founder Chef Kala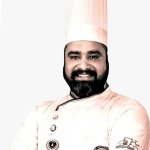 To promote our culinary heritage we have to support our home chef and make them understand how important they are for society. The objective of "THE YUMMY IDEA" is to educate and motivate the talented Home-chefs to target a wider audience for promotion of their food related events and provide them to better business opportunities. The Yummy Idea is platform where home chef and budding chef can showcase their talent and learn from industry mentors.
Dr. Chef Saurabh Sharma
Associate Professor/ Culinary Head, Amity School of Hospitality, Jaipur