BE INDUSTRY READY with
HOTELIER 50
Top programme for fresh talents in Hospitality Industry
powered by biggest names in Hospitality
Starting January 2022
HOTELIER 50
Build Your Own Brand
The most comprehensive programme designed for fresh hospitality graduates in collaboration with the knowledge development arm of the Ecole Hotelier de Lausanne (EHL) Education Group – EHL Advisory Services and India's leading 5 star luxury Hotel Brand Roseate Hotels & Resorts in order to make candidates industry ready and future proof!
TYI x EHL Brand You
Phase 1
Establish a heightened sense of self awareness
Improve interpersonal relationships, communicate effectively, connect with peers
Personal and Professional developmental plan
Personality profiling based on Carl Jung's work in psychology
TYI Academy
Phase 2
Make your TYI e-profile
TYI soft skill module
Be a part of the high caliber talent pool of hospitality industry
On Job Training
Phase 3
On the job training
Industry standards, best practices, protocols and etiquette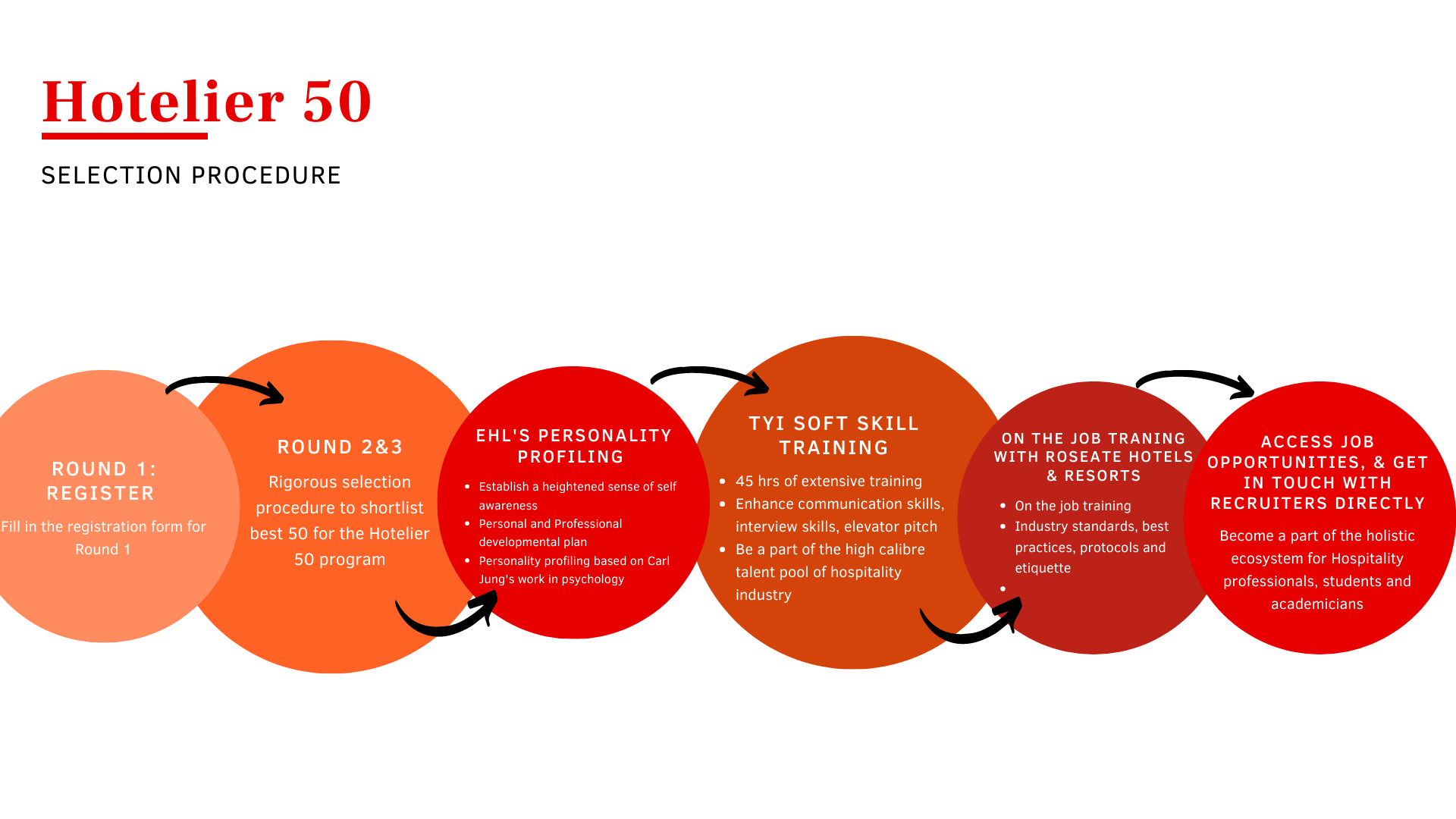 programme Details
Hotelier 50
This is a tailor made programme for Hospitality graduates or graduates looking for a job right now.
Duration of the programme: 3 months (approx.)
Starting Date: 21st April 2021
Applications Open: 31st March 2021
The programme is executed by:
⦁ EHL Advisory Services (Knowledge Development Arm of the Ecole Hotelier De Lausanne)
⦁ TYI Academy : 6 weeks (30 sessions 45hrs +)
⦁ Roseate Hotel & Resorts (5 star luxury chain) (4 weeks 180 hrs)
Limited seats for 50 best candidates.
Price of the program: Rs.24999 + taxes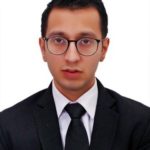 A catalyst to boost my confidence and receptivity to nurture my weak areas Hotelier 50 is like a catalyst that I needed in my life to boost my morale, my ability to teamwork and also my ability to introspect. It has helped me be more self-confident even in the course of my day to day life. Hotelier 50 helped me increase my receptivity and to push me to work towards my weak areas.
Sourabh Dhankar
DIHM, Delhi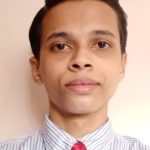 Coming out of my comfort zone and emerging as a confident professional! "I am really proud of how I have moved from not even clicking selfies to recording videos talking confidently and putting it out for people to watch. There are times when I fail terribly and I know there is so much room for improvement. But I'm trying new things which are helping me improve and gain more confidence and this makes me feel lively."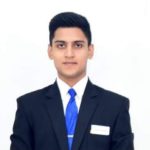 Identifying my barriers & converting inhibitions to strengths! "As a part of Hoteliers 50 program I learned to control my emotional barriers and accomplish my emotions into my strength."
Tushar Sharma
IHM Dehradun